June 13, 2018
Summer Reading Favorites for Your Young Child
Summer is a time of exploration and fun. Children at Camp Blue Sky and Camp Little Cloud will go on their own adventures during the day. And we encourage parents to extend these adventures at story time at home, as well. Reading is the perfect way to learn about summer fun and encourage children to use their imagination. The books below are just a few of our favorites for children from birth to age 5.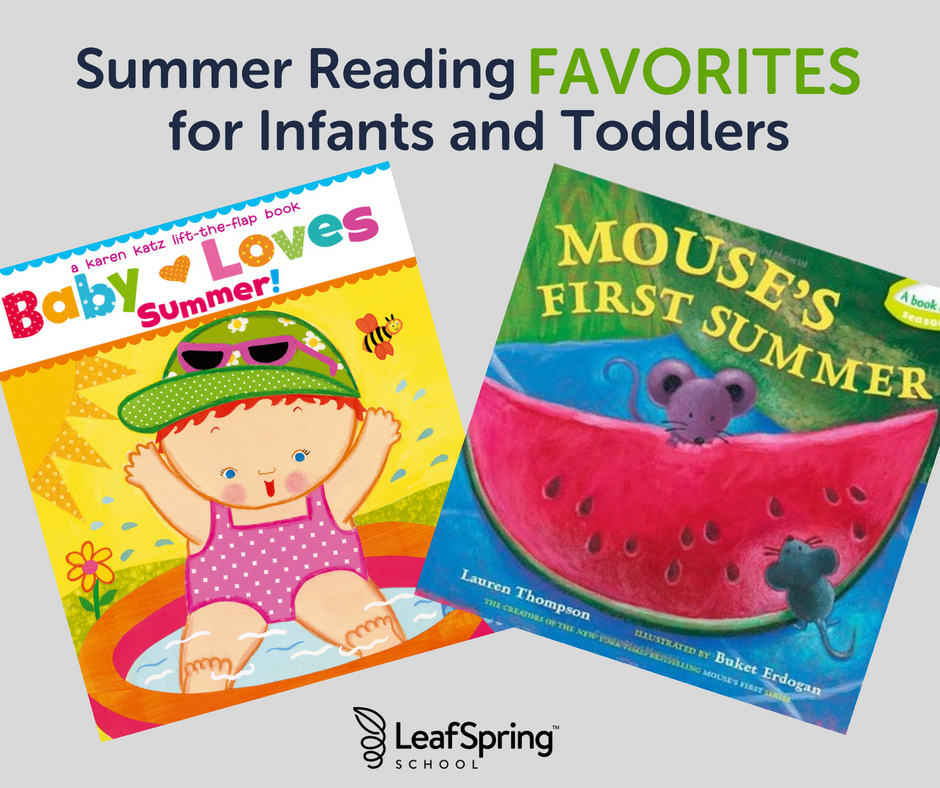 Let your child's summer fun extend to story time. Here are two of our favorites for infants and toddlers. 
Baby Loves Summer by Karen Katz – Little ones will love lifting the flaps in this new Karen Katz book to reveal a big yellow sun, flip-flops, an ice cream cone, and everything else that Baby loves about summer! The sturdy format and easy-to-lift flaps make this a perfect summertime treat for parents and children to share.
Mouse's First Summer by Lauren Thompson – Mouse and Minka invite you to celebrate summer with a picnic in the park. Roll down the hill on tickly green grass. Fly fluttery kites high in the sky. Enjoy some juicy watermelon! And before it's time to go home, a summer surprise sparkles in the sky.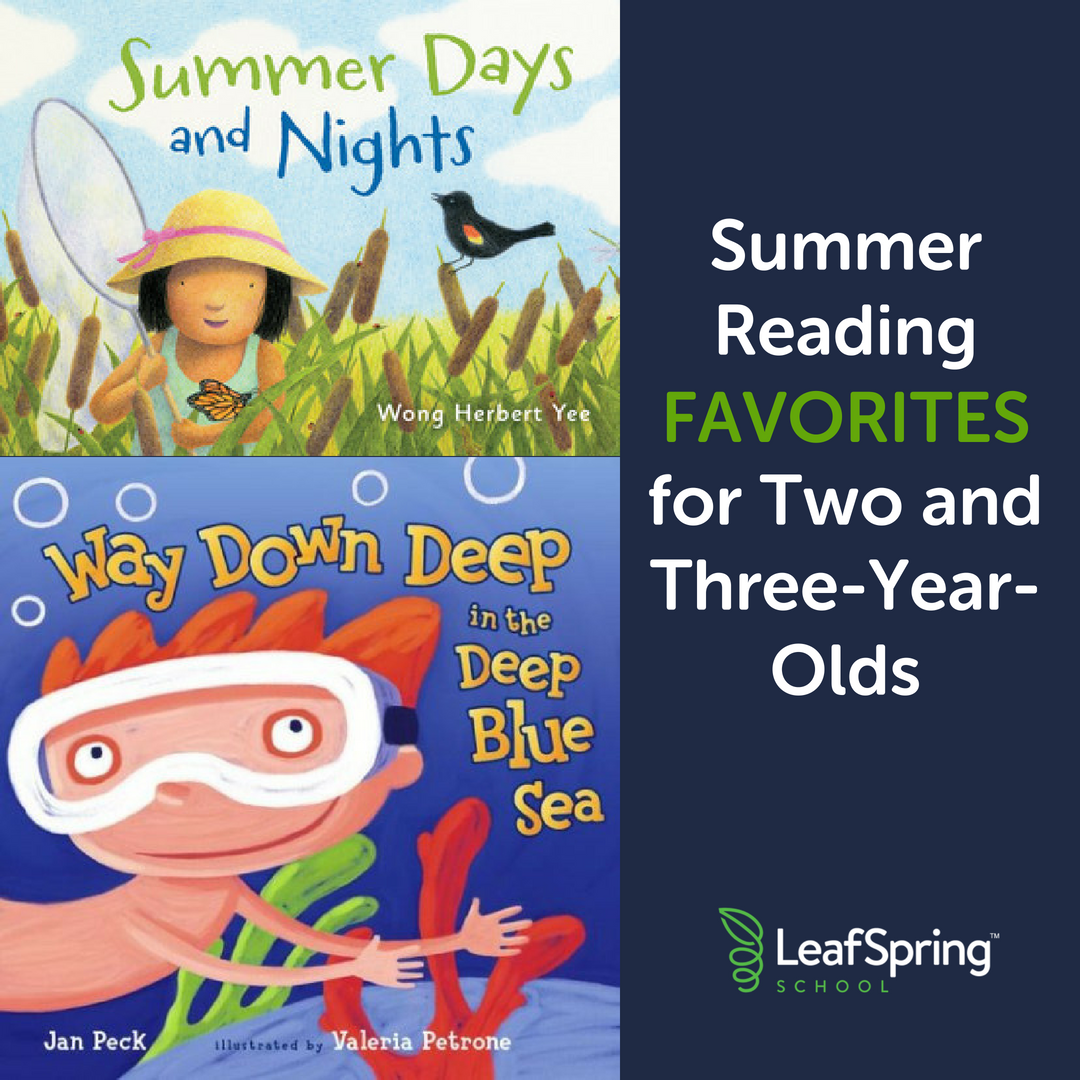 Summer is for exploration! These books are a fun way to inspire creativity and imagination in your older preschooler.
Summer Days and Nights by Wong Herbert Yee – On a hot summer day, a little girl finds ways to entertain herself and stay cool. She catches a butterfly, sips lemonade, jumps in a pool, and goes on a picnic. At night, she sees an owl in a tree and a frog in a pond, and hears leaves rustling. Before long, she's fast asleep, dreaming about more summer days and summer nights.
Way Down Deep in the Deep Blue Sea by Valeria Petrone – "Way down deep in the deep blue sea, there's a lot to find. I guarantee! Come on! Be brave! Just follow me! And let's explore the deep blue sea!"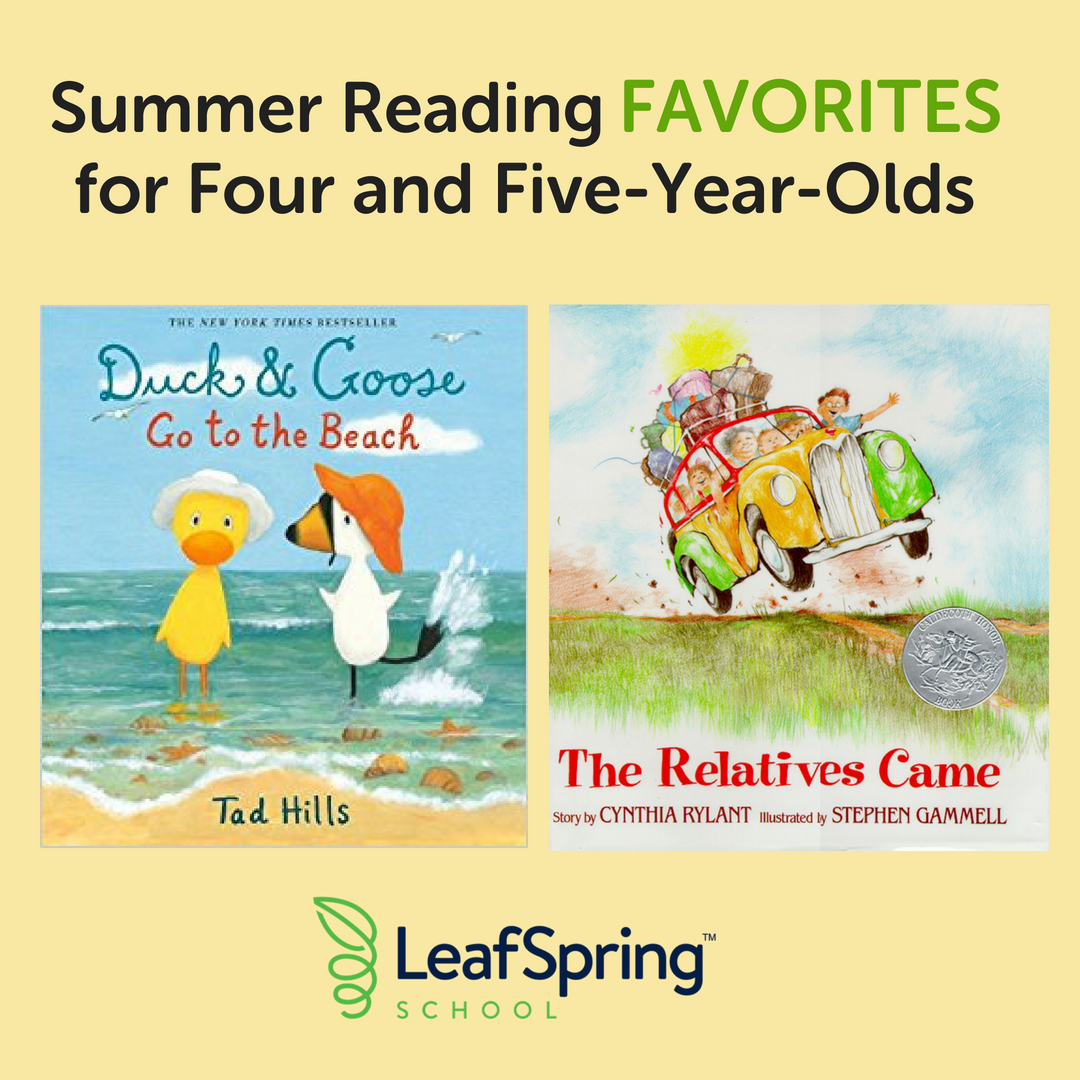 Summer brings adventures and vacations. Younger preschoolers will love taking trips in their own house with these summer reading favorites from our staff.
The Relatives Came by Cynthia Rylant – In a rainbow-colored station wagon that smelled like a real car, the relatives came. When they arrived, they hugged and hugged from the kitchen to the front room. All summer they tended the garden and ate up all the strawberries and melons. They plucked banjos and strummed guitars. When they finally had to leave, they were sad, but not for long. They all knew they would be together next summer.
Duck & Goose Go to the Beach by Tad Hills – Duck wants to go on an adventure. But Goose isn't so sure. Together, the two best friends set off on a walk that takes them through the meadow, past a shady thicket, and over a distant hill, all the way to a place they've never been before—the beach! Turns out, Goose loves the ocean. But guess who doesn't?
Happy reading!
*Book descriptions copied from their listing on Amazon.com