March 8, 2019
Celebrating International Women's Day
In honor of International Women's Day, we'd like to highlight and honor our founder, Gail Johnson, who built LeafSpring Schools and grew it internationally.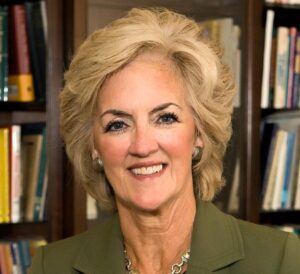 Gail spent decades focusing on women and children's issues throughout her career and founded LeafSpring Schools (originally Rainbow Station) in 1989. With decades of experience as a nurse, she has held many roles, including: visiting public health and home healthcare nurse, maternity, pediatric and nursery staff nurse and Lamaze instructor. While she was on the faculty of the Medical College of Virginia/Virginia Commonwealth University School of Nursing, Gail saw firsthand how families struggled when their children had acute or chronic health conditions. As a solution, she created the Get Well Place, where licensed nurses care for mildly ill children while their parents work. It's been a gamechanger in the early education industry.
A few years later in 1996, Gail was at the helm of the company as The Village was created. The Village is a unique before and after-school recreation program for school-aged children. The building is reminiscent of a neighborhood with town meetings, a Café for snacks, many play spaces and more. It's a fun, safe, stimulating, age-appropriate environment for the before and after school crowd. Gail then saw an opportunity to expand this unique program internationally. In 2013, Rainbow Station began offering programs in China.
Failure has never been an option for Gail. Her efforts and successes in early childhood education are extraordinary and have affected the tens of thousands of families who have walked through our doors. Without her entrepreneurship and vision, LeafSpring School wouldn't exist. We're proud to have Gail as our founder and honor her this International Women's Day.